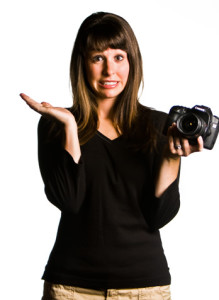 Many people have come to me asking about how to use their new DSLR.  Common questions are:
Why do my pictures come out Light or dark?
What can I do about blurry pictures?
What do all the funny symbols on the camera mean?
What kind of lens should I use?
Introduction to Photography
I've been wanting to give another class on Photography but just haven't been able to set aside the time.  As it turns out,  Lone Star College Kingwood has asked me to teach their Introductory Photography Class coming up later this month.  I'm excited to again share information about one of my favorite subjects!  I'll be showing a lot of images and graphics that will help explain some of the sometimes confusing photographic principles.
No this class won't be just showing a bunch of pictures and pointing out artistic flaws, (but we will discuss composition).  You'll get the beginnings of a College Level course taught by someone who really knows the craft as well as the technical aspects of this field.
The class course specifies that well will cover:
Exposure
Camera Controls
Flash
Light & Color
Resolution
Sharpness
White Balance
To get the  most out of the class you should have a DSLR (Digital Single Lens Reflex) but any camera with manual settings will do as well.
As a special Bonus to all my friends & acquaintances, I'm going to give a follow up class where you will be showing to the class, images from the "Homework" that I have given.  The follow up class will be on Saturday the 30th.
How to Enroll in the Photo Class

I realize that most of you aren't already Lone Star College students so The easiest way to get the ball rolling is to Contact Pat Chandler at Lone Star College.  She'll get you pointed in the right direction (a link to enroll or perhaps signing up the old fashioned way – telephone).
Her email address is pat.chandler@lonestar.edu and her phone number at the college is 281.312.1749
P.S.  Those of you who have expressed interest in working with me as a photographer need to have taken a course that covers the information that I'm going to be introducing here. This will be a great start for you!