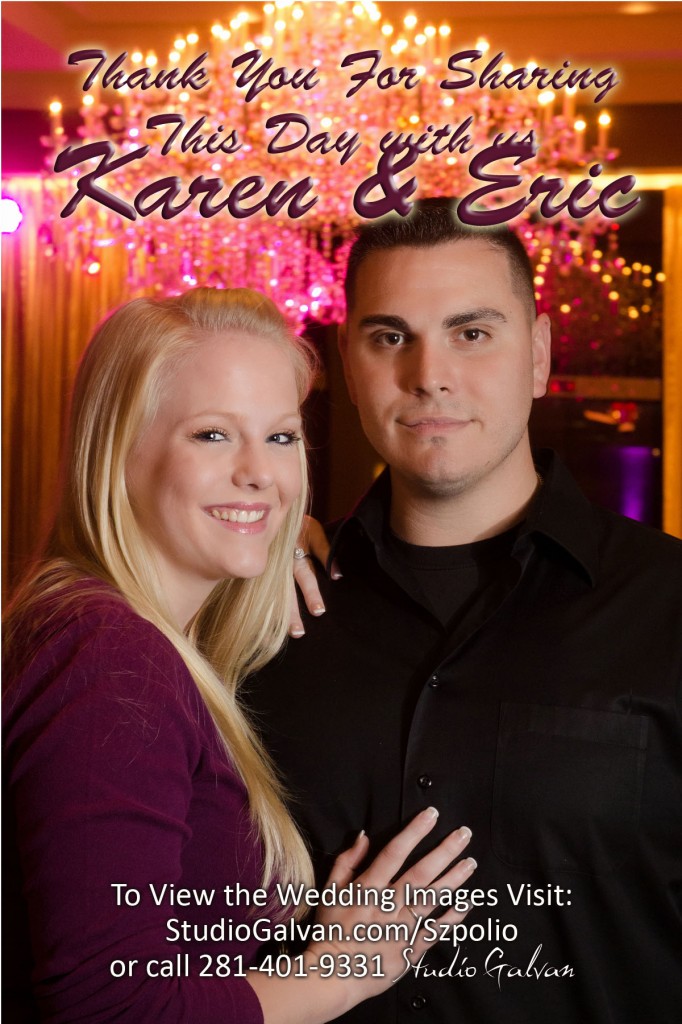 KAREN & ERIC'S VIEWING & ORDERING PAGE
After many hours of Editing & Enhancing the Wedding images, I am happy to present you with the my Custom Wedding Pics. (Pun intended).
Click on any image below to bring up a larger image.
Navigate by clicking anywhere on the right half of the image to go to the next fabulous photo.
Clicking on the left half of the enlarged photo take you to a previous image.
You can also use your Arrow keys on your keyboard!
All Portraits wlil also have Custom Items Available for purchase.
Any prints you order will have the custom enhancements. You will optionally have the opportunity to have the print Lacquered, Textured and Mounted on Art Board (for 8×10 & larger).
TWO WEEKS – TWO TIMES
Any prints that are ordered by the 10th of November will automatically get their order doubled! You don't even have to think about it. It will just happen!
Prints that you order here will be further enhanced to provide you with the best possible image quality. I guarantee you will be thrilled with your final prints!
Click on any of these links to jump to each section
Reception Celebration & Getway
---
Karen and Eric
---
Preparation
Back to Index
---
---
Portraits
---
Reception Arrival & Feast
---
Reception Celebration & Getaway
---