So My little sister is getting married this weekend! I'll be posting their Engagements, Tinamarie's Bridals and their Wedding Photos & Video here!  For now Install the app below & help create & share photos of the wedding!
Get Info & Share Photos with Gil & Tina APP
Need to get a map & directions to the church?  It's on the App.  Need to know what time to be at the reception?  It's on the app as well!  Even if you don't need that stuff there are other Goodies.  The main one is we can all share each others photos taken with the App!  Take lots of photos and share them with Tinamarie & Gil.
The photos you take with the app will be uploaded automatically!
If you want to email photos to us instead, send them to Gilandtinawedding@gmail.com
Check Out Their Photo-Video!
Viewing & Ordering Site Now Online!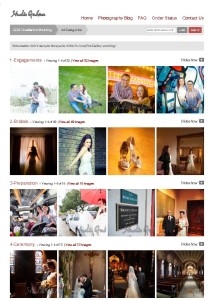 You'll be able to view & choose from all of Tinamarie & Gil's Favorite images! Create your own set of Faves; Let a slideshow of all the images run; Order Prints or Digital Files.
Here's the link to the ORDERING & VIEWING SITE